An extremely simple & flexible CMS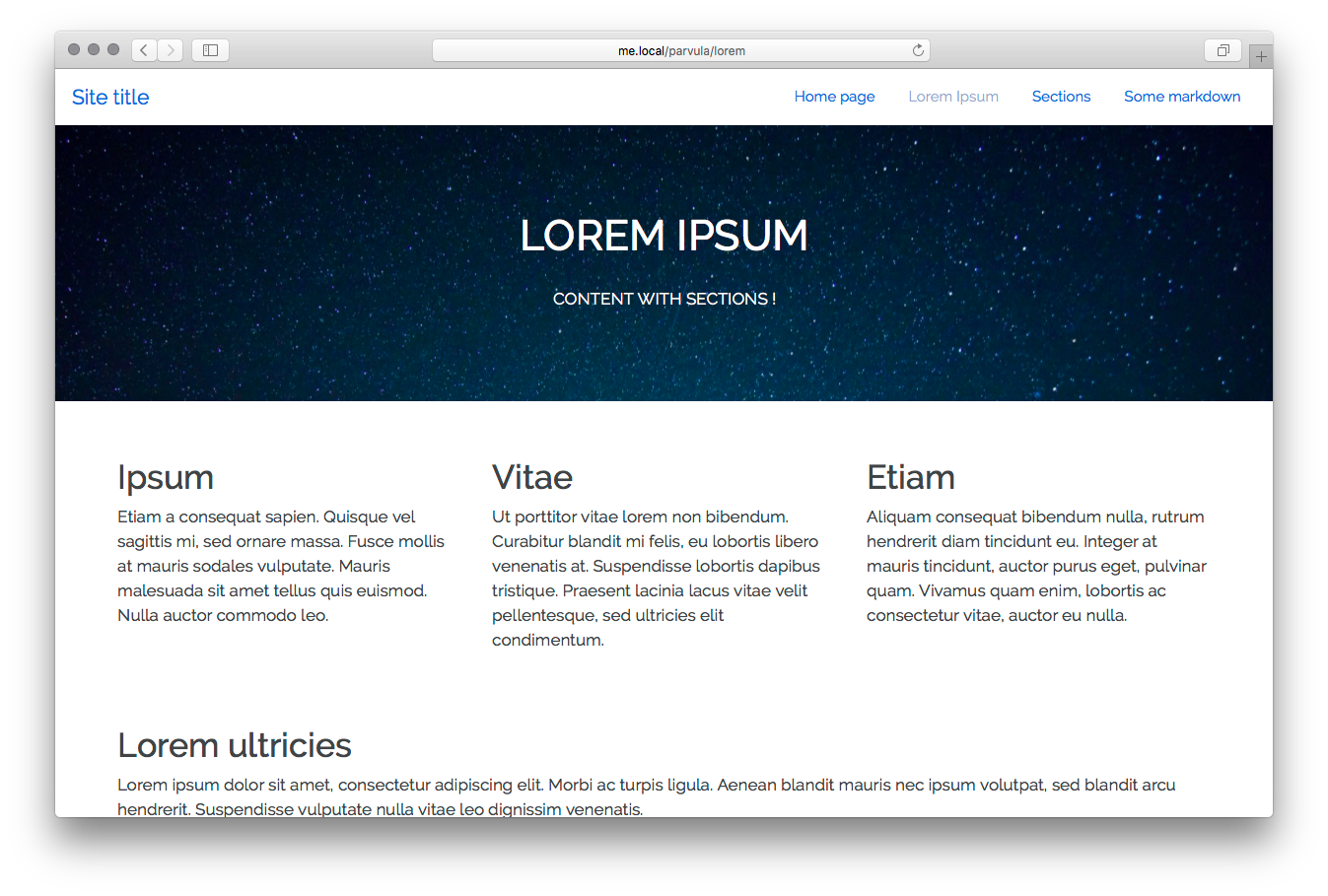 Extensible
Parvula is truely extensible. Multi-sites, plugins, parser, you can customize everything.
Easy to start
Installation is completed in 1 minute, no databases to configure.
Simple theming
You don't need to learn a new syntax, just use PHP. It's simple, efficient and surprisingly easy to use.
Plugin system made simple
Creating a plugin is as simple as creating a class. Use the callbacks and you are on !
API First
Parvula is bundled with a real API. You can do everything with it.
Open source
Everything is under the MIT licence. The code is available on Github. Feel free to fork !